Eynesbury Optometrists for Comprehensive Eye Tests & Optical Services
If you live in Eynesbury and you are looking for exceptional eye care services, contact Melton Optical Services.
At Melton Optical we provide every single patient the best possible eyecare and truly personalised service. We are Melton's only truly independent optometry practice "Looking after Melton's Eyes since 1985".
Whether you need a comprehensive eye examination, new prescription glasses or sunglasses, contact lens fittings, or treatment for existing eye conditions, we have you covered.
At Melton Optical, our goal is to make your visit comfortable, informative, and tailored to your unique needs. We believe in building lasting relationships with our patients, providing ongoing support and care throughout every stage of life. Contact us today to schedule your appointment today.

Optical Services for the Eynesbury Community
Whether you need a comprehensive eye test, are looking for a new pair of reading glasses, sunglasses or migraine glasses, are thinking about contact lenses or are suffering from Dry Eye, Cataracts, Glaucoma or any other eye conditions, we can help.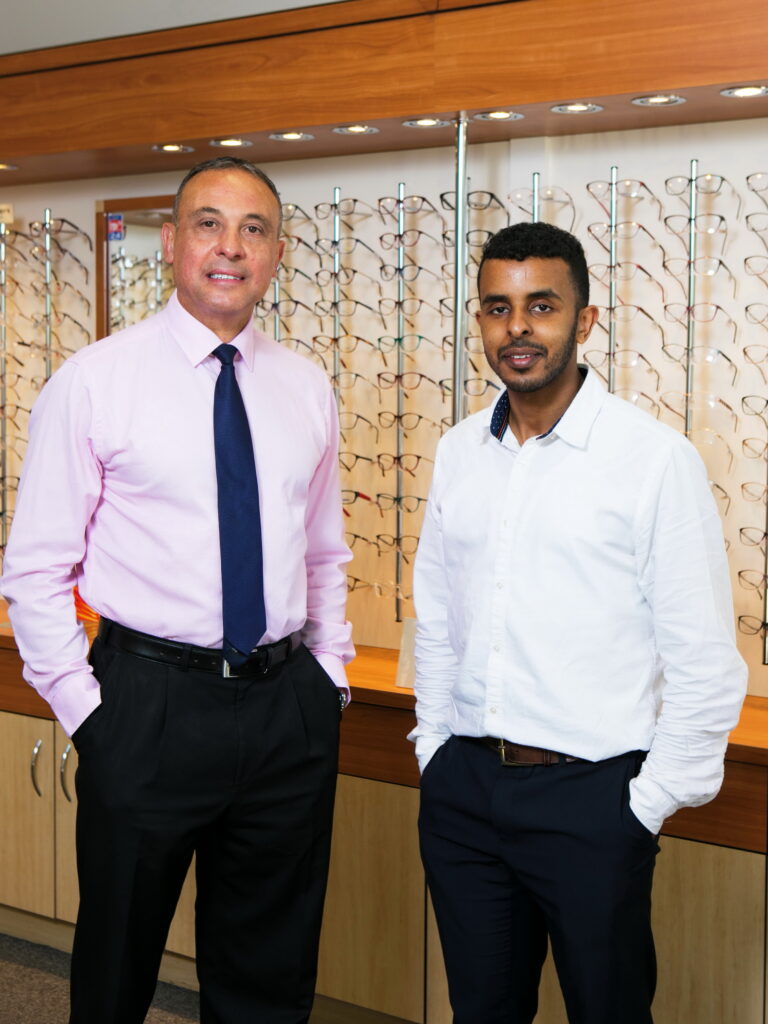 Looking after Melton's Eyes
since 1985
Contact Melton Optical &
Book your Eye Test today
Melton Optical offers comprehensive eye tests for the Eynesbury community,
including children's eye examinations and general eye checks. Schedule your appointment today!
Melton Optical Services
22 Alexandra Street
Melton Victoria 3337
Telephone: (03) 9743 1527
Fax: (03) 9743 1599
Email:
Opening hours
Monday to Friday: 9 – 5.30
Saturday: 9 – 12 noon
Sunday: Closed
After hours by appointment.
Payment options
Cash, EFTPOS, Visa, MasterCard and HICAPS.
Click here to book online today
Trust Melton Optical to Care for your Eyes
Caring for the Melton community and surrounds since 1985
Our optometrist has over 35 years of clinical experience
You see the same optometrist every time for continuity of care
Trusted by your local General Practitioners
State-of-the-art technology for advanced eye care
We stay up-to-date with the latest in optometry and optics
Premium Australian-made lenses for your optimal performance
Fashion frames sourced worldwide to suit your unique lifestyle
Click here to book online today
Frequently Asked Questions
Do I need an appointment?
You usually need to make an appointment to have an eye examination. You will normally be seen within a couple of days. Please book online or telephone our friendly reception staff on 9743 1527 to organise a suitable time.
What if I have a sore, watery, blurry or red eye?
All ocular emergencies are seen promptly. Reception staff can assess your urgency, and in most cases, you will be the next patient to be seen.
How long does a consultation take?
Your appointment will last about half an hour.
What do I need to bring to my appointment?
You will need to bring your Medicare card with you as well as your current spectacles and sunglasses, any eye drops you are currently using and a list of medications that you are currently taking.
Will the optometrist put drops in my eyes?
This depends on the presenting problem. Drops are usually instilled for checking eye pressure which is a routine test for patients over 40. They may also be needed to dilate your pupils so the optometrist can obtain a better view inside your eyes. They are also occasionally used in young children in assessing their vision.
Can I drive after having drops in my eyes?
Generally, yes. If dilating drops are used it is advisable to wear sunglasses for a while to alleviate glare.
How often should I have my eyes tested?
You should have comprehensive eye examinations regularly, about once every two years. However, children or patients who have diabetes, glaucoma, cataracts or other eye diseases should have an examination more frequently. If you have visited us before we will send you a reminder when your next eye examination is due.
What is the cost of your glasses?
Our single vision lenses start from $100 a pair. There is then the cost of the frames on top of that. We have a large selection of frames ranging from $99.00 for our budget range through to high end designer frames for around $400.00.
Do you sell sunglasses?
Yes, we stock designer sunglasses such as Vogue, Calvin Klein, Anne Klein, Maui Jim and many more. Most of our sunglasses can accommodate your prescription. We also stock Fitover Sunglasses which are designed to go over your prescription spectacles.
What payment options do you have?
We accept cash, have EFTPOS facilities and accept Visa and MasterCard. We also offer a layby facility if you want to pay off your new spectacles.