Most people can wear contact lenses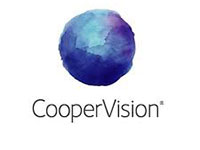 The prescribing of contact lenses requires further examinations to ensure optimum fit and vision as well as instructions regarding the handling and care. These consultations will only be covered by Medicare if your optical prescription is over a certain power. However, once your contact lenses have been optimally fitted, your ongoing regular reviews can then be bulk billed.
There is a vast range of contact lenses available including disposable daily, fortnightly or monthly lenses, disposable toric lenses for astigmatism, disposable multifocal lenses, extended or overnight wear contact lenses and custom-made lenses. Hard contact lenses are also available for more complex prescriptions. We have all the major brands ACL, Alcon, Bausch & Lomb, Coopervision, Gelflex and Johnson & Johnson.
Our optometrists are well qualified to advise about the most suitable type of contact lenses for you. In most cases we are able to supply trial contact lenses free of charge, so you can be confident that the contact lenses prescribed will be suitable for you. We also stock a wide range of multipurpose cleaning, storage and disinfecting solutions, which makes caring for your contact lenses simple.
If you have been considering contact lenses, please call and make a booking with our optometrist to discuss the best options for you.
Reorder your contact lens today
Soft Contact Lens Handling
Wearing and Caring of GP Lenses